TOP 10 Eco Holiday Gifts
As the Holiday season quickly approaches, we thought we'd share the 10 best custom printed Christmas and Holiday gifts to share with employees, customers, volunteers, donors and others who have helped you in achieving your goals for this year.
As a green-friendly organization, we are highlighting only environmentally-friendly gift items -to keep with your and branding mission and goals
1. Live Christmas Tree Seedlings

These are one of my favorite gifts-a live blue spruce evergreen tree with your logo printed on the package. The live tree seedlings are available in a variety of packaging options-from a simple tree in a plastic bag to a plastic tube, a cardboard mailer tube and even burlap, depending on your budget. These tree seedlings are priced as low as a standard Christmas card (as low as 99 cents each) and they will not be thrown away or sit with the dozens of other cards in a pile.


for more details on the Christmas tree seedlings

2. Recycled Journal Books and Jotters

One of the most popular gift items this year are recycled journal books, planners and jotters. Great for conferences but also for planning and taking ownership of New Year's goals, plans and resolutions, these journal books come in a wide variety of sizes and with dozens of cover materials.

3. Environmental Calendars

Imprinted calendars are a miniature billboard for your company that is seen 365 days – for just pennies per impression. Keep your logo and brand on your customers' wall or desk with these green 2013 calendars.

4. Green Books:

Looking for something a little bit different that will help you to remain visible for years? Then try some eco books. Books are long lasting keepsakes that will be read, displayed, shared and never thrown away. Choose from over 10 popular book titles that can feature your logo imprinted on the covers. They are even available with a custom insert page for greater branding opportunities.


to learn more about Green Books for the holidays.

5. Reusable Tumblers:

Tumblers are the ideal option for the person on the go. Perfect for most car cup holders, insulated tumblers can be used for hot or cold drinks and they encourage reusability. Help stop your recipients from using paper or Styrofoam cups and get them to drink from reusable and refillable tumblers.

6. Seeded Holiday Cards:

If you still want to send a Christmas card but don't want it to end up in a landfill, then consider a card made from wildflower seeds and paper pulp. Once the card has served its purposes, the recipient can just soak it in water and place in a flower pot or garden – and watch it bloom in the Spring. Full color digital printing is available, and planting instructions are printed on there, as well.


to view dozens of seeded cards.

7. Recycled USB Flash Drives:

Encourage your customers and employees to reduce paper usage by giving a recycled USB flash drive. Click here to see the dozens of USB designs and styles to choose from- including those made from recycled paper, plastic or bamboo. Comes in various memory sizes and you catalog, employee guidebook or any other information can be pre-loaded onto these drives.

8. Bamboo or Recycled Photo Frames:

Everyone loves to display their favorite photos-family, pets, vacation, etc. – and you can make it easy with recycled photo frames. Your subtle branded logo will be seen on the recipient's desk for many years as they relive their photo memories.


to see the wide selection of recycled photo frames.

9. Recycled Messenger Bags:

Help people carry their laptops and table computers with a recycled messenger bag. These come is a host of fabric choices, as well as styles and colors to fit your budget. Messenger bags are a useful gift that will be used over and over again and you can see these bags at this link.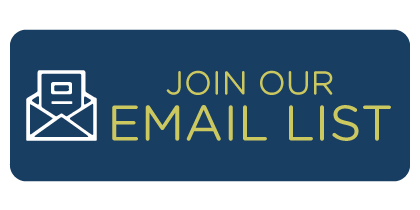 ---