Top 10 Eco Friendly Holiday Gifts for 2017
The Top 10 Green Corporate Gifts for Christmas 2017
Christmas is around the corner and I previously wrote an article, "7 Ideas to Consider When Choosing Your Custom Printed Christmas Holiday Gifts" that gave a good description in things to consider when deciding on your Holiday gifts, including price point, packaging, distribution, etc.
In this follow-up, I want to discuss the top 10 categories for Christmas gifts--to help make your gift buying easier.
1: Wooden Power Banks: If you are looking to make an impact, then promotional wooden power banks have continued to lead the list for the past few years. Starting as low as $8, these quality gifts will be used for many years.
2: Recycled Journals : Journals are still used regularly so a nice recycled journal will help promote your environmentally-friendly message--while keeping your logo front and center. These come in dozens of styles and price points.
3: Reusable Bags: Tote bags and backpacks serve as a walking billboard for your brand..as they will be seen by hundreds of people per day--giving you a very low cost per impression. If your budget allows for it-- you can trade up to cotton bags or even organic cotton bags for a higher perceived and natural look and feel.
4: Weatherproof Dry Bags: Any sportsman or woman will want a reusable heavy-duty, weatherproof "dry bag" to store their phone, power banks, and other important items while hiking, camping, fishing and skiing. Dry bags have jumped from a niche product to an overnight success just in the past 8 months or so. It appeals to all target audiences.
5: Solar Powered Gifts: Solar power lanterns, phone chargers, flashlights and others are ideal for green companies trying to promote energy conservation and
renewable energy. Check out this link to see the latest in solar powered gifts.
6: Cotton Hoodies: This time of year, cotton hoodies for your employees and top clients are a great "thank you" gift that will increase the visibility of your brand. Logo hoodies have been huge sellers over the past 5-6 years, and the past few months, there has been a huge increase in the quality, styling and the number of features built into them. If you can go above $30 per hoodie, then you will be able to give one that will become the recipient's favorite.
7: Reusable Stainless Steel Tumblers: Yeti and S'well started the switch from plastic insulated tumblers to high end stainless steel tumblers-- and the category has been extremely popular the past few years. Be sure to look for stainless on both the inside and the outside and copper lining for maximum temperature retention. Vacuum insulation is fine, but the added copper lining coating between the the 2 layers is what sets the higher end brands from the more budget-oriented ones. You can find copper-lined stainless steel tumblers with your branding for about 1/3 the cost of the better known brands--with styling and features just as good.
8: Weather Stations: For customers and employees in coastal regions and the midwest, weather stations are a unique gift that will be used for many years. These come in all price points and have a variety of features.
9: Live Tree Seedlings: A live mini-Christmas tree seedling is a great environmental gift that can grow to 80-100 feet tall. We offer a variety of options--from a mini-tree in a tube to a potted tree.
10:Wooden Speakers : Wood and bamboo Bluetooth speakers made the Top 10 this year for the first time - as they make for a nice high end gift that will be appreciated every day by customers and employees.
At the end of the day, year-end gifts should be a fun way to thank your employees, customers and service providers--while keeping your name and company top of mind.
Let us know how we can help select the right Holiday gifts for your brand.
Happy Holidays!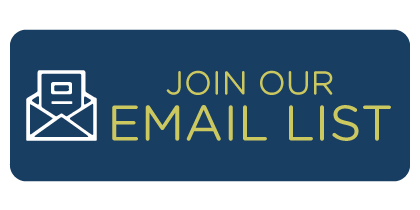 ---
Category: green marketing
Tags: holiday gifts, logo christmas gifts, eco friendly gifts