Top 10 Eco Friendly Holiday Gifts
As the year 2010 winds down, now is the time to thank your valued customers, employees and volunteers who have helped you to achieve success and to stay competitive.
Eco Marketing Solutions has put together its annual list of the Top Selling eco-friendly, custom printed items for holiday gifts, based on our pre-sales for the past two months.
1. Sustainable Bamboo USB Drives: Forget paper catalogs and flyers- put your information onto these flash drives so you can make up to date changes, while reducing landfill waste. USB flash drives can come pre-loaded with your information – or can be loaded on an as-needed basis in a matter of seconds.
2. Recycled Cotton Tote Bags: Tote bags are still chic, and what better way to show your concern for the environment then with bags made from recycled cotton. These bags have both strength and style.
3. Holiday Candy Inside a Reusable Pencil Caddy: Gourmet holiday candy (chocolate almonds, cashews, chocolate covered mints or jellybeans) inside a handcrafted American beech wood pencil caddy—two gifts in one.
4. Bamboo Picture Frames: What better way to say thank you than with a picture frame that will stay on the recipient's desk for many years. Holds a 4" x 6" photo- with your laser-engraved message.
5. Recycled Journal Books: Ideal for nearly every age group and demographic, recycled journal books come in a wide variety of sizes for nearly every budget. Made with recycled covers and recycled paper, the eco journals can come with or without a recycled pen, for a nice added touch.
6. Organic Cotton Clothing: Although organic cotton clothing still costs about 25% more than regular cotton, it speaks wonders about a company's commitment to environmental sustainability. Organic clothing includes t-shirts, polos, hoodies and more.
7. Live Christmas Tree Seedling: Imagine giving a holiday gift that can grow to over 100 feet tall and convert hundreds of pounds of carbon dioxide into pure oxygen.
8. Recycled Writing Instruments: Pens and pencils made from recycled wood and recycled paper have been one of the fastest growing segments of the imprinted products industry- as they are stylish, functional and inexpensive.
9. Biodegradable Cups, Mugs and Bottles: By adding an additive during the manufacturing process, an entire segment of biodegradable drinkware has opened up over the past few years—including insulated coffee tumblers, bicycle bottles, cups and sports bottles.
10.Recycled Calendars:What better gift comes to mind for the holiday season than 2011 calendars? Printed on recycled paper, these calendars promote good environmental stewardship year-round.
Make corporate gift giving eco-friendly this year to show clients, employees and prospects that you practice what you preach.
Go green this holiday season.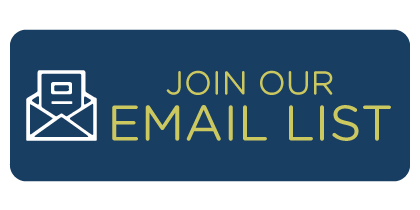 ---
Category: green marketing
Tags: best environmental promotional products for Christmas, corporate gifts that are green, eco holiday gifts, environmentally friendly holiday gifts, imprinted eco promotional items for holidays, imprinte