Should Your Company Switch From a Print Catalog or Go Completely Digital?
In order to become a greener organization, many companies are debating whether or not they need to produce a print catalog - or whether to become 100 percent digital.
Although every industry is different, the trend in most is definitely moving away from print and heavily toward electronic distribution of their advertising material.
If you are a green-friendly company, then there should be no hesitation. Our company, for example, has a limited number of catalogs printed for use at trade shows, but we have become more selective in the number of catalogs we print. In fact, for trade shows and direct mail efforts, we cut our full 68-page catalog down to only 8-pages. Good stewardship begins at home.
If you do decide to print a catalog, here are a few thoughts to consider:
1: Be sure paper is FSC-certified - preferably FSC-recycled. For a list of FSC papers available in North America, click here.
2: Print fewer pages. Perhaps highlight only new products, specials, services, etc., then promote in the catalog a link for the balance of your items and offerings.
3: Use soy-based inks-rather than petroleum based inks. Many inks that are designed to run through a laser printer or ink jet printers, are soy-based, as they withstand a higher heating point made from the fuser roller. Many offset printing inks are also soy-based. Check with your printer.
To learn more about soy-based inks, visit the American Soybean Association web site.
Click here to see what types of inks can be certified as soy-based inks.

4: Put your catalog up on your website in page-flipping mode. We just recently put our new 68-page catalog online—with new page flipping technology, which is available from many vendors, including: page-flip.com, paperator.com and FlipCity.com.
To see our page-flip catalog using TechnoLogo software, go to www.ecomarketingsolutions.com. Then, on the left hand side of the page, click on the third bullet point from the bottom–Green Catalog-NEW.
5: Go with a self-mailer—Eliminate the envelope or plastic wrap by making the catalog into a self mailer. In this example, our 8-page catalog was printed at 8-1/2″ x 11″. The link opens to the front and back page. The back page folds over to 5-1/2″ x 8-1/2″ and was able to be sent at under 3.3 ounces, for maximum cost effectiveness. There was a place for the bulk indicia or for a bulk-rate stamp.
We also highlighted our website on every page, so customers would be able to notice it regardless of what page they turned to.
6: Put your entire catalog onto USB drives imprinted with your logo and website and send to clients and prospects. Many of our clients have used imprinted USB drives—even USB drives made from recycled materials, to hand out at trade shows and for post-show follow-ups. Not only does this save on printing costs, but on freight and drayage costs as well. Plus your client will think of your company in a more favorable light. With print-on-demand, the costs of the USB drives may actually be in your favor—and you can change them on an as-needed basis—updating prices, promoting new specials, etc.
Determining whether to go to a print catalog, an all-digital catalog, or some variation or hybrid can help shed new light on ways to improve the planet, while also helping to save you costs and promote your business in a new light.
Here's to a greener planet.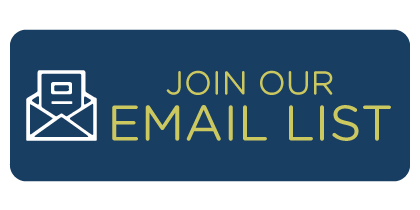 ---
Category: green marketing
Tags: advertising items, advertising specialties, American Soybean Association, award programs, awards, bamboo ad specialties, bamboo ad specialty, bamboo product, bamboo promotional item, business gifts, c