Religion in Church: Is God an Environmentalist?
Is God an environmentalist? Does Scripture teach the need for environmental stewardship? Why are churches going green and preaching the "green gospel".
Well, more than ever, churches, temples and mosques are promoting the green movement in connection are part of a growing trend toward matching science with religion.
Pope John Paul II, once described environmental concerns as a "moral issue" and noted in 1990 that people have "a grave responsibility to preserve [the earth's] order for the well-being of future generations."
The environmental organization, Sierra Club, has publicly recognized and welcomed the "growing level of commitment and leadership among people of faith working to connect environmental awareness with widely shared values including stewardship, justice, and concern for future generations. We also recognize that lasting social change rarely takes place without the active engagement of communities of faith."
One organization, the National Council of Churches of Christ has begun a campaign to promote the ideal that, according to their website, says that "God calls us as stewards of God's creation. Making our churches a more environmentally friendly place can provide a healthy, toxic-free sacred space as well as help us protect God's creation for current and future generations."
Another organization, the Interfaith Power and Light, is trying to engage faith communities to "talk actively about environment and faith".
Their website says, "We are an interfaith ministry devoted to deepening the connection between ecology and faith. Our goal is to help people of faith recognize and fulfill their responsibility for the stewardship of creation.
Specifically, the Interfaith Power and Light campaign is mobilizing a national religious response to global warming while promoting renewable energy, energy efficiency and conservation. People of faith have an opportunity to put their faith into action and help reduce the devastating effects of global warming."
This organization is fast growing throughout the South and Southeast and its philosophy is catching on. In addition to offer sermon suggestions and helpful tips on reducing energy consumption inside the places of worships, they have created kits to encourage going green throughout the holidays, including using energy-efficient light bulbs on menorahs for Hanukkah or Advent. This organization also has trained over 150 religious leaders for grass root campaigns to make environmental messages as part of their sermons, as well as part of their building and education programs and in their community life.
The importance of a strong environmental movement is gaining rapidly among all faiths as the cause and impact of global warming on the world's poor has become more pronounced. One survey shows that in the United States, 67 percent of Americans say they care about the environment because it is "God's creation."
What does the future hold for the green movement at churches? You've got to have faith.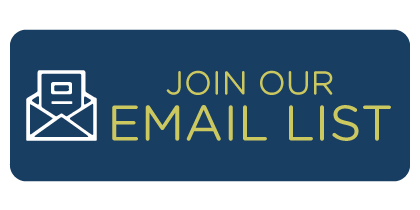 ---
Category: green marketing
Tags: church, Church of Christ, eco businesses, energy consumption, environment, environmental movement, environmentalist, environmentally sound business ideas, global warming, going green, green, green bus