Recycling Tires Help Create Unique Products
Every year, about 300 million tires are disposed of in this country, with nearly ten percent ending up in landfills. Thirty-five states have tire fees that aid in recycling efforts and in public awareness efforts, which has greatly increased the number of tires being recycled each year. Even the Tire Industry Association has a campaign to educate tire dealers on the importance of tire recycling.
But how are recycled tires used?
According to the Rubber Manufacturer's Association, there are three main uses for scrap tires: tire-derived fuel (TDF), civil engineering and ground rubber.
1) Tire-Derived Fuel
TDF utilizes granulated tires in the place of traditional fuels in cement kilns, pulp and paper factories, electric utilities and various boilers. Although. TDF is not considered to be genuine recycling, nearly 52 percent of all scrap tires are used in this manner. This waste-to-energy process harnesses energy that would have otherwise been lost to a landfill.
2. Civil Engineering
Recycled scrap tires play a meaningful role in civil engineering processes, consuming 16 percent of the scrap tire available in 2005.
Tire shreds are cost-effective substitutes for traditional materials when they are used to stabilize weak soil, such as constructing road embankments or as a subgrade (below the ground level of a project) fill. Additionally, tire shreds provide effective sub-grade insulation for roads, walls and bridge abutments.
Recycled scrap tires are also used in such products as:
- Erosion control
- Wetlands or marsh establishment
- Crash barriers around racetracks
- Boat bumpers in marinas
- Planters for home gardens
- Tire swings
3. Ground Rubber
Ground rubber, or "crumb" rubber, is being used to a greater extent in many states in rubberized asphalt applications and is the largest single use of recycled rubber. Its benefits include noise reduction, shorter breaking distances, reduced road maintenance and more cost-effective, durable road surfaces.
Ground rubber also serves a number of sports and recreational purposes. Used in shock-absorbing running tracks and ground cover under playgrounds, the springy and responsive nature of rubber decreases the impact of running or falling. Also added to soil under playing fields, crumb rubber improves drainage and root structure of grass. Ground rubber applications accounted for 12 percent of scrap tire use in 2005.
Recycled Tires in Promotional Products
In my role as a leader in green promotional products, I also utilize recycled tires in a number of imprinted advertising specialties., such as key tags, jar openers, mouse pads, golf balls, tote bags, floor mats, messenger bags, shaving kits, padfolios and journals, coasters and more (click here to see promotional products made from recycled tires).
These promo products all can feature a company's logo, message and imprint, as a lasting reminder. We have used these recycled tire promotional products for hundreds of campaigns, as we do our part in practicing what we preach.
When looking for promotional products for trade shows, employee gifts or outreach campaigns, look first to recycled products. There is no better way to keep tires, plastics and other materials out of landfills than reuse.
Here's to a greener tomorrow…today.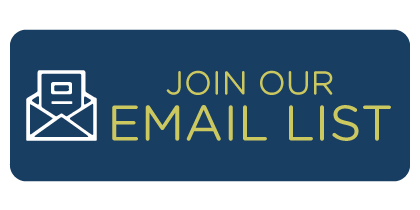 ---
Category: green marketing
Tags: ad specialties made from tires, advertising items, advertising specialties, award programs, awards, bamboo ad specialties, bamboo ad specialty, bamboo product, bamboo promotional item, business gifts,