Going Green Also Means Vetting Your Vendors More Carefully
How Well Do You Vet Your Vendors?
Austin, Texas: When was the last time you actually vetted any of your vendors?
Do you trust every ad or product claim that uses the word "green" or "eco-friendly"?
Even the word "natural" gets green washed these days. Just because something appears on the planet naturally does not mean I want to ingest it (take that natural elements Plutonium and Polonium!!)
I received an urgent call this morning from a former client that decided to order his annual shopping bags from another vendor this year in order to save 6 cents each on 20,000 bags.
After five years of producing their bags, they decided to "go in another direction", according to the new sales manager.
Though a $1200 "savings" is nothing to sneeze at — it is not "cheapest"–but "best value" that wins the battle in the long run.
Bottom line, those 20,000 bags that they had paid for and ordered have been randomly tested and found to contain lead content that far surpasses allowable levels–so they are all going to have to be destroyed.
My hope is that any reputable promotional products company would have strongly suggested getting a lead test from from certified third party source prior to production and using only a well-vetted factory that understands CPSIA and other consumer safety regulations.
We always do that on import bag orders..and yes a third party lead test can cost several hundred dollars. But it is worth every penny.
Now, the sales manager is scrambling to find an American-made tote bag that we can produce for him in time.
It will be a cotton bag as nobody produced laminated polypropylene in the US..so his costs will be 2-3 times the cost of the imported bag.
Add to that the wasted money on the first bags he had ordered through a different company– and these imprinted tote bags will cost him way over budget.
Promotional products all look similar. In fact, many are very similar and often come from just a handful of factories.
The key is knowing which are the right factories to choose.
But the difference in your promotional product order is the experience that your distributor brings to the table–in terms of product selection and problem avoidance.
Yes–problem avoidance. I was going to say problem resolution – but avoiding problems is much simpler if you know what you are doing from the start.
Spend some time and carefully vet your suppliers.
Be sure your vendors are up-to-speed on CPSIA, Green Guides and other consumer product safety laws and regulations.
Do they have a strict Code of Conduct?
The promotional products that you hand out are a reflection of your company.
Don't cut costs by reducing quality or bending rules (or ignoring them altogether).
It is easy to be the cheapest guy on the block.
It is another thing to be in the promotional products business since 1981 and be up-to-speed on product quality and safety issues — and save the client from embarrassment, poor publicity and costly product recalls.
Which path do you prefer?
Are you willing to pay a few pennies more for peace of mind?
Happy Marketing.
Here's to a greener tomorrow, today.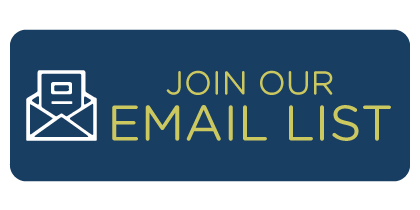 ---
Category: green marketing
Tags: choosing a promotional products distributor, green promotional products, lead safety in promotional products, promotional products, tips on choosing a promotional products company, vetting your promot