Eco-Friendly Marketing: Reusable Water Bottle Options
Since more than 60 million plastic bottles are thrown out every day, your brand can go green while advertising with reusable water bottles!
Every single day, more than 60 million plastic bottles are thrown out, and they end up in landfills, incinerators, the ocean and the streets - a startling fact that is causing more and more to turn to eco-friendly alternatives.
Yes, the reusable water bottle market is growing, as it was worth $6.78 billion in 2014, and it is expected to reach $9.62 billion by 2023.
Big companies may hand out reusable water bottles in order to promote sustainability. Budding startups may go green in their offices by giving employees stainless steel bottles they can use instead of plastic ones. And even people here today, reading this, may realize the importance of using an eco-friendly bottle and could be using one right now.
Another reason to turn to reusable water bottles is because they are a wonderful advertising opportunity. Think about all the people seen each day, carrying metal bottles, colorful ones, bottles with phrases, quotes and funny images...And now imagine your company name and logo on some of these.
In order to take advantage of this good branding opportunity - one that is good for the environment, too! - we recommend the following bottles, which can be imprinted with your business info.
Aluminum Bottles
Aluminum bottles, such as this Wide Mouth Bottle, are lightweight yet durable and take out the risk of many of the harmful materials that can be found in plastic water bottles.
Stainless Steel Bottles
Similarly, there are stainless steel bottles, like this Apollo Double Wall Stainless Vacuum Bottle, which can keep drinks hot for 12 hours and cold for 48 hrs.
Recycled Bottles
Some bottles are super eco-friendly, as they are made out of recycled materials. The Eco-Cyclist Bike Bottle is molded from 100% post-consumer recycled HDPE (high-density polyethylene), which is BPA free.
Plastic Bottles
Not all plastic bottles are bad, since ones like this can be reused. This Slim Fit Water Sports Bottle is made out of food-safe PETE plastic.
Infuser Bottles
Reusable plastic water bottles can also come with infusers built in, such as the Tritan™ Fruit Fusion Breeze Bottle, which can help flavor any beverage with any fruit.
Glass Bottles
Another alternative is a glass bottle. The Lela Glass Bottle is made of high borosilicate glass, which is another BPA-free material.
Filtered Bottles
Glass bottles can also be upgraded, as this one - a Chamomile Glass Bottle - can come with a removable tea strainer that can filter your favorite tea.
Collapsible Bottles
Lastly, you can turn to bottles like the Bend-A-Bottle, which can stand, fold, roll or flatten.
As you can see, there are tons of different eco-friendly options out there. So we encourage you to NOT add to the 60 million bottles that are being tossed out daily. Instead, we encourage you to promote sustainability by handing out and giving away reusable water bottles. It's good for the environment and a good way to get more attention on your brand!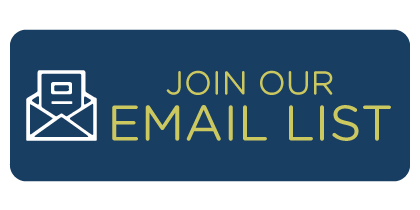 ---
Category: Marketing
Tags: water bottles, marketing, ecofriendly, reusable bottles