Creating Vector Art for Imprinted Promotional Items
What is Vector Art?
Austin, Texas: When it comes to imprinting promotional products, the key is to start off with good, crisp vector artwork.
I receive a wide variety of artwork that my clients swear is vector art — just because it has a file extension ending in .AI or .EPS.
Unfortunately, taking a low resolution image from the web (usually 72 dpi) and saving it at 600 dpi with a EPS extension does not make the artwork any better. [DPI stands for dots per inch.]
Why is vector art important to the quality of your product?
There are two types of art files – raster images and vector images.
An example of a rasterized image is a photograph which is made up of thousands of little colored dots-see below.
But if you make that artwork large, or if there are not a lot of dots per inch, the quality will be poor. You'll see the dots themselves rather than the picture and the image will be "pixelated".
A good explanation about raster art is provided by Council of Y! on the preceding link.
Vector artwork, on the other hand, is made up of points with definite positions on an X and Y axis. Those points can be connected by lines that might be thick or thin. And the areas those lines create can be filled with color.
The art is the result of math rather than colored dots, and therefore is scalable. In fact, vector art can be reduced to a very small object–for use on an imprinted pen, for example — or scaled to fit a giant billboard many stories tall.
Programs like Adobe Illustrator and Corel Draw are most commonly used to create vector art files.
As I mentioned earlier, it is important to note that only art created in a vector format is vector art.
Remember, you can take a raster art file and open it in a vector program, then save it as an .eps or other common vector format extension, but that does not change a raster image to a vector image. It must be created as a vector file — with points, lines and color fills — to be vector art.
Your promotional products distributor or supplier should be able to tell you what file format works best with the imprint method they are using on the products ordered.
Good art should be a major topic of discussion with your customer because it can make the difference between getting a good product or a great product. We feel so strongly about the quality of the artwork at Eco Marketing Solutions, that we have a team of talented graphic artists that can work with you and your art team to convert your artwork into a vector format.
Garbage in–Garbage out!
Let us help you with your next promotional product order — and help your graphics jump off the page.
You only get one shot to make your brand and image score with your customers. Take the time to get your graphics correct and you can use the same vector artwork file again and again.
Happy Promoting!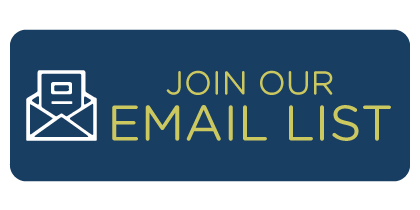 ---
Category: Sales Articles
Tags: Austin promotional products, difference between raster art and vector art, promotional products Austin, raster art, what is vector art