Clean Energy Victory Bonds: A New Way to Finance American Alternative Energy Projects
Maybe We Can Find a Deficit-Free Way to Advance Alternative Energy Programs After All With Special Clean Energy Victory Bonds
Austin, Texas: According to an excellent article in GreenBiz.com, a bill just introduced in the U.S. House of Representatives would support the $7.5 billion Clean Energy Victory Bond Act.
HR 6275, by California's Bob Filner and Dennis Kucinich of Ohio, promotes the domestic development and deployment of clean energy technologies through these Series EE and I bonds, available in $25 increments, which would be sold to the general public,much like World War II Victory Bonds that generated more than $185 billion at the time — $2 trillion in today's dollars.
According to the article, "… as the influx of inexpensive Chinese photovoltaic panels have undercut the market share and profitability of domestic manufacturers", shares of alternative energy stock prices have plummeted. In the past three years, solar stocks, such as the "Powershares Wilderhill Clean Energy Index, for example, is down 24 percent since 2009, while other domestic and global exchange-traded renewable energy funds are similarly down between 21 percent and 43 percent during this period.
So, despite the need to wean off fossil fuels, the stimulus funds, and the continuing general rise of gas prices, renewable energy has not been a stellar stock investment in recent years."
The article continues that "with the Renewable Electricity Production Tax Credit for wind energy, first passed 20 years ago, set expire at year-end, and with Mitt Romney already stating his desire to let it expire, Clean Energy Victory Bonds may provide a more reliable solution to meet America's renewable energy needs and create hundreds of thousands of jobs."
The proposed bill would "extend all existing consumer solar, geothermal, fuel cell, microturbine, and wind tax credits by six years to 2023, and provides $2,500 vouchers to buyers of plug-in electric cars. It also adds incentives for second-generation biomass power plants, and constrains biofuel production credits so as not to use inputs that replace food crops.
Proceeds from the bonds will also be used to provide $500 million in funding for plug-in hybrid electric vehicle charging station grants and an equal amount for plug-in hybrid battery technology research and development.", according to the article.
These interest-paying bonds would be an excellent opportunity for investors on all sides of the environmental spectrum to support alternative energy without adding to the deficit.
What a great gift for grandparents to give to their children and grandchildren as an investment in their future – and in the hopes of a cleaner environment!
I can't see many people coming out against these bonds, as they are not financed by the deficit.
And for environmentalist and concerned citizens, let's add these Clean Energy Victory Bonds to our shopping list–right along with hybrid and electric vehicles, reusable shopping bags and organic clothing.
Write to your Congressmen today and show your support for the Clean Energy Victory Bonds Act.
It seems to be a very progressive way to move alternative energy projects back to the forefront.
Here's to a greener tomorrow, today.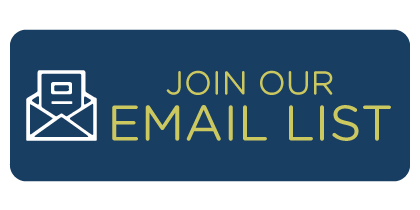 ---
Category: green marketing
Tags: Clean Energy Victory Bonds: A New Way to Finance American Alternative Energy ProjectsInvesting in Alternative ENrgy Projects