9 Marketing Ideas for Imprinted Live Tree Seedlings
These days, customers are running more green-friendly promotional, advertising and marketing campaigns. Going green has become a priority for many companies that are turning to organic, green and biodegradable giveaways. Because of the growth in green-friendly promotions, live custom-imprinted tree seedlings (also known as saplings) have been one of the most successful eco-friendly promotional giveaways since we created them nearly 18 years ago.
Although we ship millions of these tree seedlings each year, many businesses and organizations still have questions about how they can use live tree seedlings for their next promotion.
Here are some idea starters based on popular slogans we often use for these saplings, which can help when planning your next marketing program:
1. We're Branching Out: Whether it is a bank, restaurant, dry cleaner or other retail establishment that is opening another office or branch, this slogan will help your customers remember you.
2. You'll See More Green: Does your company offer a money-saving service or product? Is it a lower-priced alternative than your competition? If so, this is a good slogan.
3. Putting Down Roots in Your Community: Are you a financial service provider? Real Estate Agent or Broker? If you would like to remind your customers of your long-history in your community, this is the perfect slogan.
4. Come Grow With Us: Similar to the first slogan, inviting prospects and customers to grow with you shows stability, especially in these financially uncertain times.
5. Thanks for Helping Us Grow: Celebrating an Anniversary? Holding an open House? Don't forget to thank your customers for your success. They were the ones that helped you to grow your business and their support will be crucial to future growth.
6. We're Saving Thousands of Trees: Does your company offer a product or service that is eco-friendly? Have you switched to a web-only catalog instead of a printed catalog? Can you calculate or estimate the number of trees that have been saved by your company in the past year by switching to a new technology or service? Noting that you've helped save 5,000 trees clearly illustrates the impact of your business –especially when coupled with a live tree seedling. It is a strong 1-2 punch that can help your company to generate favorable free press, as well.
7. Go Green: Probably one of the most eco-friendly promotional items you can give away is a live tree seedling, that actually helps to convert carbon dioxide into pure, breathable oxygen, as noted in the article: Earth Day Promotions: 12 Reasons to Give Away Live Tree Seedlings. Giving a way a live tree seedling with this message will help brand your business as green-friendly.
8. One-Two-Tree: Ideal slogan for children-oriented promotions. Did you know that 99% of school children in America have environmental studies as part of their curriculum in at least one of the classes?
9. Green and Go: Using tree seedlings at trade shows is extremely popular because customers will not throw them away. Wrap a flyer or sell sheet around the tree and when giving to attendee, say. "Here's a live tree seedling. When you get home, be sure to plant it". Customers will dig down through their bags to find the tree seedling (and will get your flyer) -- while all the other brochures and catalogs from the other exhibitors will remain in the bags until that mythical "rainy day".
Come up with your own slogans for one of the most unique and functional eco-friendly promotional giveaway. Live tree seedlings will help you to stand out from your competition. They will grow for 4 or 5 generations—helping to re-green America.
Click here for more information on live tree seedlings for promotional use.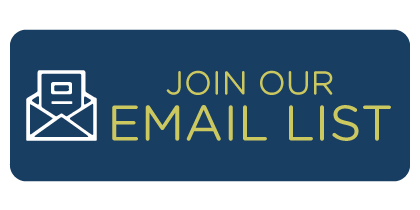 ---
Category: green marketing
Tags: Add new tag, bamboo ad specialties, bamboo ad specialty, bamboo product, bamboo promotional item, company name on eco product, Earth Day items, eco ad specialties, eco items with logo, Eco Marketing S