7 Questions to Ask When Buying Imprinted Journal Books
7 Tips to Know Before Buying Journal Books for Your Next Promotional Event
Austin, Texas: Imprinted journal books are one of the most popular promotional gifts at trade shows, conventions, conferences, seminars, corporate meetings and retreats and for hotels– even in today's digital world.
Sometimes it is much simpler to use a jotter pad or journal when taking notes – and making them available to attendees and guests will keep your logo, brand and message in front of them for many months.
Here are 7 Tips to Know Before Buying Your Promotional Journal Books
1) Who is the Recipient? When ordering any promotional items, I try to visualize with my clients who the recipient is and how they will be using the item. Try to determine as much as you can about the target audience–which will help in determining size, color, material, cover and many of the other questions noted below.
2) Are The Journals Recycled? More and more people are trained to look for the recycled symbol on the bottom corner of the journal books- so make sure that the pads are made from recycled paper or, at least, are FSC certified.
3) Number of Pages? Do you want this journal book to be used just for this one-time event — or do you want the recipients to use it several more times – or to refer back to from time to time? Adding pages increases the pricing, so keep this in mind when working around a specific budget.
4) Journal Size? Many times the size of the journal is determined by how they will be used. For example, if it is part of a kit, then the size should fit the box, tin or bag. If it will be used for meetings, a larger size is helpful. Most journals come in a variety of sizes and shapes – from 3″ x 5″ jotter size to 8.5″ x 11″ full sized journals — though 4″ x 6″ and 5″x7″ seem to be the two most popular journal sizes.
5) Does it Need a Pen? Have you ever been to a convention or seminar and have someone ask you for a pen? People go to meetings, trade shows and other events without a pen more times than you would think–especially men. My rule of thumb: If it is for use at a meeting or seminar, provide a pen with the journal books. If it is a give away at a trade show, then let price dictate whether or not a pen option is needed.
6) Type of Cover? More than 20% of the journal books that we create for customers have custom covers. Covers can range from a cardboard to a more elaborate finish-including leather, suede, metal, plastic, vinyl or even felt finishes. Know in advance the impact you are trying to make on the recipients and let a professional steer you in the right direction.
7) Budget? Ahhh, budget. It often gets down to this important factor when placing an order. Hopefully the first 6 questions can help you to narrow down your choices. Then see what your budget allows you to choose from. In my opinion, you are better to offer fewer journal books that are higher priced than to go with a higher quantity of cheap journal books — if you are trying to position your brand in a better light. However, if you are looking to give away inexpensive jotters or journals at a trade show or health fair trying to reach a larger mass audience, then a simpler and smaller book should suffice.
Other Options: There are still other options to consider when creating a custom journal book, such as type of binding and whether or not to create insert sheets like charts, reference terms, calendars, etc. This will add to the price and is best on quantities of at least 250-500 journals and those with a budget of at least $8-$10 per book.
Have additional questions about journal books?
Please don't hesitate to call, email or post a comment and we will answer them for you.
Here's to a successful marketing event for you.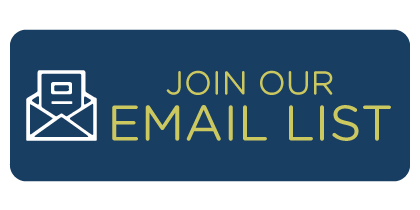 ---