5 Things to Consider When Ordering Promotional Backpacks
Promotional Backpacks are Making a Huge Comeback in Corporate America
Austin, Texas: According to a recent article in the Wall Street Journal, backpacks are "storming corporate America, with luxurious versions elbowing out old-school briefcases and messenger bags".
We have seen a tremendous increase in embroidered promotional backpack sales in the past 18 months, a trend that will continue.
The article goes on to say: "A briefcase, he mused, used to confer legitimacy on its owner, but that staid symbol of corporate success seems to have lost its mojo. "I've worked in very traditional, conservative companies, and the formality [of a briefcase] seems impractical".
Driving this demand is both practicality as well as new styling options.
When considering a backpack for your clients, it is important to consider the value of someone wearing your backpack and your mini-billboard all around town --vs. a cheap bag that will never be used and carried.
Consider cost of impression and impact of your message being seen for many months or years--vs the cheaper cinch bags of previous years.
It is better to hand out fewer bags of high quality than to blanket your target audience with inexpensive bags that may be used for a one time event-but that none of your clients or employees would use after then.
Here are 5 things to consider when ordering backpacks for your corporate clients or employees:
1) Usefulness/Utility: Consider whether or not the backpack can safely hold a laptop or tablet, as well as where the pockets are, and other small features that go a long way--such as accessibility to phone and cables. New features that are popular are RFID protection and hidden pockets for added security.
2) Material: Stay away from cheap polypropylene bags and nylon-and consider cotton and hybrid materials, such as polyester/canvas, cotton/canvas, heavy duty polyester, and leather. Less expensive bags tend to skimp on double stitching and added protetection at high impact places and use very thin material. The goal should be to get a backpack that is durable in all weather conditions and that will hold up very well over time.
3) Trim: Don't skimp on trim. Leather zipper pulls, convenient pockets and padded shoulder straps are just a few of the popular trends clients are looking for. Quality workmanship and attention to detail goes a long way to creating a bag that will be used on a daily basis.
4) Style: People want a backpack they can take for the weekend as well as use for work--so be sure the bags are as stylish as your target audience. Camo design may be ideal if your clients are hunters, fishers and outdoorsmen, but if you are looking to have an executive carry your backpack with them, think about more traditional styling instead. Graphite grey has been very popular the past few years, as well as basic black.
5) Cost: If you have a budget under $20 per piece, then perhaps a backpack should not be considered for your gift item. There are a ton of other imprinted gifts you can consider for that budget. Look for style, material, quality of imprint,size, durability and other factors when making your choice. The more you spend, the nicer the backpacks you can offer, of course. If you have a budget, consider wither ordering fewer backpacks but nice ones-- or possibly have 2 or 3 tiers of bags you can offer--a good, better or best--depending on the lifetime value of the client --or for different levels of employee tenure.
After all, if your customized backpack is being used, your message and branding will be seen--both by the recipient and by everyone that sees it--wherever they go. Consider the cost of the bags as part of your advertising and marketing budget-- and let it promote for you.
How do you want people to think of the backpacks you give to them?
Let us help you choose the right backpacks for your needs. We have over 5,000 styles of promotional backpacks available and we can help find the best ones for your particular needs.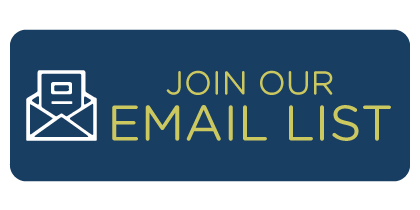 ---
Category: Marketing
Tags: promotional backpacks, employee gifts, custom backpacks