Why Do Republicans Hate Their Grandchildren So Much?
The Impact of Their Environmental Decisions Have Health Risks For Future Generations
Austin, Texas: After reading the papers lately, I can only come to one decision: Republicans hate their grandchildren.
They may love the flag.
They may support the troops.
But, obviously, they cannot stand their grandchildren.
I am amazed at how many Republicans fight against the EPA and brag about it.
Last week, Texas Republicans successfully defeated in court the EPA's rejection of the way Texas approves air permits.
Now Texas can get more polluting plants with even less paperwork.
What a victory!
Way to go, GOP!
Just today in my local newspaper, the Austin American-Statesman, was this article that "Republicans hail the rejection of regulations of downwind pollution from power plants."
Hailing the decision to allow more pollution.
WTF?
Hail: According to Dictionary.com, hail means:
1. to cheer, salute, or greet; welcome.
2. to acclaim; approve enthusiastically.
Republican lawmakers are cheering enthusiastically that the state has rejected pollution controls and coal fired plants are allowed to pollute as their heart desires.
In fact, according to the article , Republicans have filed over 10 lawsuits since 2008 against the EPA.
Are they insane?
All this will do is allow the power plants to rain more pollution onto the state of Texas and its citizens.
Why?
For more jobs?
This is doubtful, as these coal powered plants will not be generating any new jobs as they are probably filled to capacity anyway.
Added Costs?
Short term–possible. New equipment and filters cost money, though I imagine the government would grant t hem favorable terms for these.
Long term-more emphysema, cancer risks and other pollution and environmental-related issues that will cost more to society than the savings on pollution controls.
This reminds me of 1978 when my father successfully fought against a cement plant coming into Georgetown, Texas– about 20 miles outside of Austin and his home.
After months of continued onslaughts by the local Chamber of Commerce, harassment, death threats and other intimidation factors of my father and family, I asked my dad why he was still pursuing this fight, most of it self-financed.
He replied, "For my future grandchildren", which I thought was an odd comment since I was a 15-year old high school student at the time, but which makes sense to me now as his four grandchildren are ages 12 to 20.
Bottom line, we "won" the case when it was discovered that the regulated smokestack would have been placed below in a rock quarry, making it 8-10 stories below the regulated height of what a smokestack should be above ground level.
Did Georgetown, Texas lose jobs?
Possibly a few dozen new cement plant jobs might have been created — but Austin at the time was, and still is, booming so most people were able to get jobs nearby.
Who actually benefited by not allowing a cement plant that would spew and dump limestone and sediment across 1-5 mile radius — as I look back 34 years later?
The entire city of Georgetown, Texas – including the same people who fought for the plant – and their kids and their grandchildren and their great-grandchildren.
Georgetown is a bustling city – with new housing developments including Sun City, a retirement community, a strong Chamber of Commerce, new shopping centers and a much greater population—now that is has remained a clean and desirable city in which to live.
Why sacrifice the health of future generations for short-term profits?
Don't you love your grandchildren and want them to live a healthy life?
Come on Republicans!
Hug your kids today.
The health of your future grandchildren and great-grandchildren depend on how you vote.
Vote for a cleaner environment and stop celebrating victories over EPA. That is a stupid as celebrating victories for the Taliban.
Whose side are you on, anyway? Health or Big Business?
Let's get it right.
Here's to a cleaner tomorrow, today.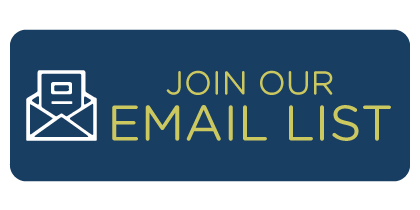 ---