Seating Solutions: The 5 Best Foldable Portable Chairs for Outdoor Events, Beach Resorts, Camping Trips, and Golf Tournaments
When it comes to outdoor events, beach resorts, camping trips, and golf tournaments, comfortable seating is essential for enjoying the experience to the fullest. Portable chairs have become a staple for outdoor enthusiasts, providing a convenient way to relax and take in the surroundings. In this comprehensive blog post, we will introduce you to the five best foldable portable chairs that are perfect for a wide range of outdoor occasions. From the iconic folding Adirondack chair to stadium cushions for sports events, these chairs offer comfort, convenience, and style.
Folding Adirondack Chair: Timeless Comfort in a Portable Package
Design and Comfort: The folding Adirondack chair is a classic choice for those who appreciate timeless design and superior comfort. It features a wide, slanted backrest, gently sloping seat, and wide armrests—providing optimal relaxation. Made from durable materials like high-density polyethylene (HDPE) or wood, these chairs are built to withstand the elements.
Portability: What sets the folding Adirondack chair apart is its foldable design, allowing it to be easily transported to outdoor events, camping trips, and more. It folds flat for compact storage and transportation, making it an excellent choice for those who crave comfort on the go.
Versatility: These chairs are not only comfortable but also versatile. They're equally suitable for beach resorts, camping sites, or as patio furniture. Their classic style and robust construction ensure they can handle various outdoor environments.
Classic Game Day Folding Lawn Chair with Cup Holders and Carrying Case: Sip and Relax
Convenience Features: The classic folding lawn chair is a trusted companion for outdoor events. It comes equipped with convenient cup holders in the armrests, allowing you to enjoy your favorite beverages without worrying about spills. Many models also include a carrying case for easy transport.
Comfortable Seating: These chairs typically offer a comfortable, supportive design with a fabric seat and backrest. They're ideal for lounging on the beach, watching outdoor concerts, or taking a break during a golf tournament.
Portability: With their foldable frame and carrying case, these chairs are incredibly portable. They can be easily stowed in the trunk of your car, making them a go-to choice for outdoor adventures.
Stadium Cushions for Football Games and Outdoor Concerts: Sit in Comfort
Tailgating Essential: Stadium cushions are the go-to solution for sports enthusiasts and concertgoers. These lightweight, foldable cushions are designed to provide comfortable seating on hard stadium bleachers. They typically feature a handle for easy transport.
Insulated Varieties: For added convenience, consider insulated stadium cushions that keep your drinks and snacks cool while you enjoy the game or concert. These cushions often come with pockets for storing essentials like tickets and keys.
Customization: Many stadium cushions can be customized with team logos or event branding, making them a great promotional item for sports teams and event organizers.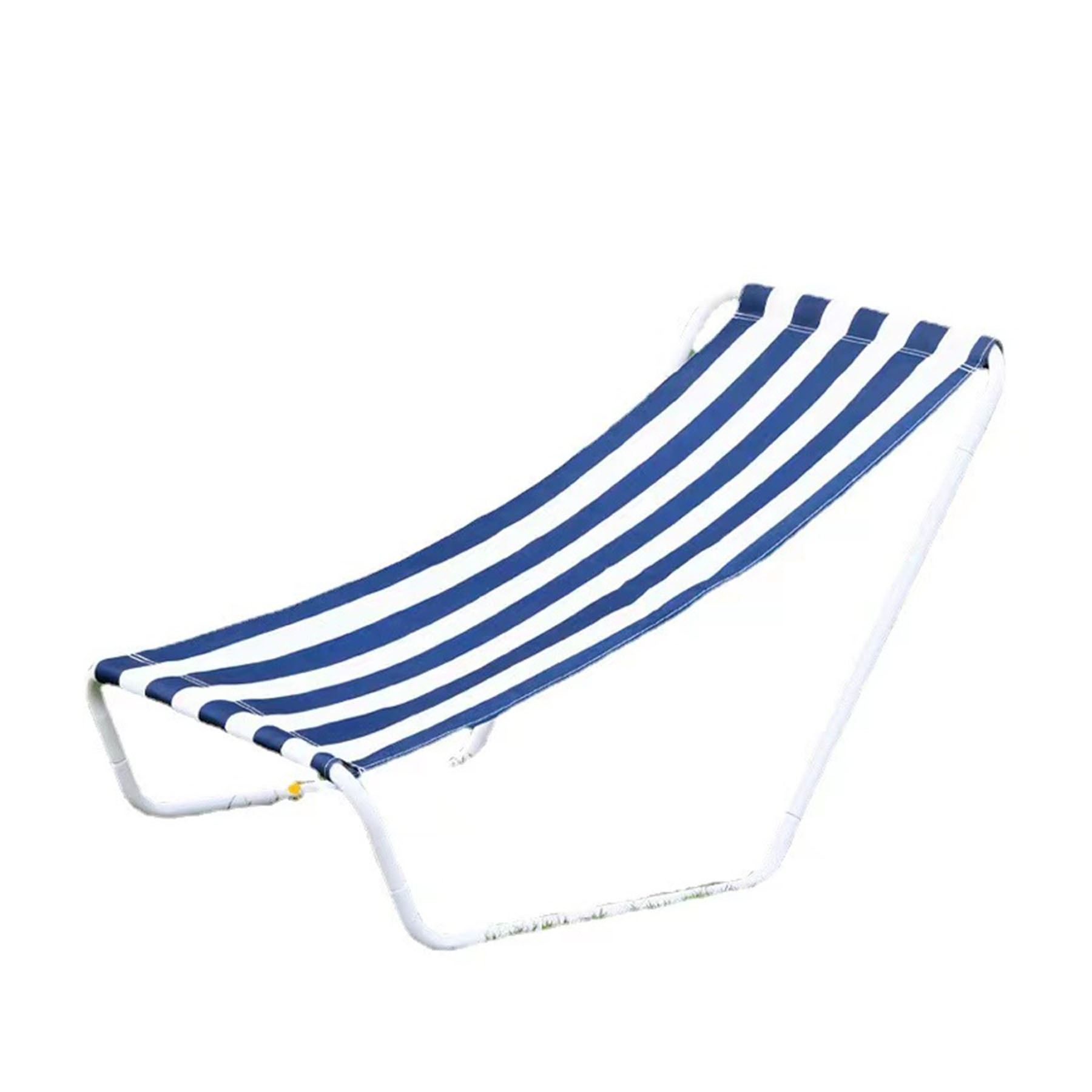 Portable Lounge Hammock Chair: Hang in Style
Ultimate Relaxation: For those who seek ultimate relaxation, a portable lounge hammock chair is a fantastic choice. These chairs allow you to hang in style, offering a unique and comfortable seating experience. They're perfect for beach resorts, camping, or even in your own backyard.
Foldable Frame: While the hammock seat itself isn't foldable, many models come with a collapsible frame that makes them easy to transport and set up. They're often equipped with a carrying case for added convenience.
Versatility: Portable lounge hammock chairs are versatile and can be used for sunbathing, reading, or simply unwinding. They're designed for maximum comfort and relaxation, making them an excellent addition to any outdoor event.
Cooler Backpack with Portable Folding Stool Built-In: Sit and Refresh
Two-in-One Design: The cooler backpack with a built-in folding stool is the ultimate combination of convenience and comfort. It allows you to carry refreshments and have a seat wherever you go. The backpack compartment keeps your drinks and snacks cool, making it perfect for beach outings and picnics.
Foldable Stool: The built-in folding stool provides a comfortable place to sit and take in the view. It's sturdy and lightweight, ensuring you can sit comfortably during long outdoor events.
Adjustable Straps: Most cooler backpacks with folding stools feature adjustable straps for easy carrying. This two-in-one solution is perfect for those who enjoy outdoor activities where seating and refreshments are essential.
In the world of outdoor events, beach resorts, camping trips, and golf tournaments, comfortable seating is a game-changer. The five foldable portable chairs discussed in this blog post offer a wide range of options to suit different preferences and needs. From the classic comfort of the folding Adirondack chair to the convenience of a cooler backpack with a built-in folding stool, these chairs are designed to enhance your outdoor experience.
Consider your specific requirements, whether it's ultimate relaxation, convenience, or portability, and choose the chair that best suits your outdoor adventures. With the right foldable portable chair, you can relax and enjoy the beauty of the outdoors while staying comfortable and refreshed.
---
Category: green marketing
Tags: Foldable Chairs, Portable Chairs, Chairs for Outdoor Events, Beach Chairs, Camping Chairs, Golf Chairs