Reduce Waste: 10 Tips for a Greener Holiday Season
As people are becoming more environmentally-conscious, what you give and how you wrap your presents can have a major impact on the planet's eco-systems. By reducing waste and encouraging recycling efforts, you can do your part to help reduce you carbon footprint, while aiming for a cleaner planet.
GreenSpotBlog.com has put together their Top 10 list of simple ways to help make this a greener holiday season.
1. Instead of wasteful wrapping paper, use a re-usable gift bag or tote bag.
2. Choose products that already come in an attractive gift box and just add a silk ribbon to it. Silk ribbons can be re-used many times – and they are natural.
3. Use raffia or hemp ribbon instead of synthetic ribbon. These decorative accessories now come in many colors and shades.
4. Use recycled wrapping paper – or use newspaper to wrap your gifts.That's right, wrapping a gift in newspaper is back in style and will connote an eco-friendly message to the recipient. You can even use plantable gift tags embedded with flower seeds (www.bloomsforacause.com), and let people know that you are going green.
5. Place a gift inside a flower pot and tie a raffia ribbon around it.This unique packaging will truly stand out. For an added touch, drop in a seed packet as well-two gifts in one.
6. When sending gifts, make sure they are not fragile. Otherwise you will have to add a great deal of bubble wrap or packaging peanuts to prevent damage.
7. Keep in mind the shape and size of gifts when mailing out gifts. Odd-shaped gifts need larger boxes and wasteful packaging, which will not only cost you more money, but it will likely end up in a landfill.
8. Give a gift that grows or blooms. Companies such as www.lovestogarden.com offer a variety of indoor garden gifts that will grow, including a Christmas tree-in-a-can kit that will grow into a giant Christmas tree in about 20 years.
9. Choose eco-friendly gifts, such as those made from recycled or organic material. Vote with your pocketbook by supporting companies that are helping to reduce waste and improve the environment.
10. Recycle your wrapping paper, boxes and other material and encourage your neighbors to recycle, as well.
By becoming a good steward of the planet's natural resources and discouraging needless waste, we can all help to make this a green holiday season.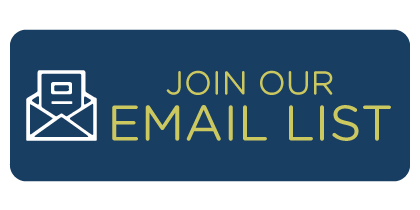 ---
Category: green marketing
Tags: carbon footprint, Christmas, Christmas tree in a can, Eco-Friendly Businesses, environment, envronmental tips, garden gifts, global warming, go green, going green, green, holiday, holiday gifts, recyc