New Green Energy Programs are Meeting Local Obstacles
The risk that President Barack Obama's plans to promote "green jobs" could bog down amid local and state opposition to the transmission lines, windmills and other clean energy hardware is becoming an issue for both supporters and critics of the president's agenda, according to a recent blog posting by Wall Street Journal writer, Ian Talley.
It notes that a new U.S. Chamber of Commerce web site shows 62 wind, wave, solar and bio-fuel projects and 15 high-voltage transmission proposals across 25 states that have faced significant local opposition, often enough to shut them down entirely. It also documents how 18 natural gas projects, 17 nuclear power plants and around 175 coal plants worth more than $62 billion in investments have encountered local antagonism.
"Just saying you're for green jobs or green technology doesn't get the project built," said William Kovacs, the Chamber's vice president of environment and regulatory affairs. The Chamber advocates setting stricter deadlines for environmental reviews, among other actions.
Even Carl Pope, the executive director of the environmental organization Sierra Club says, "It is possible to put a good thing in the wrong place. But [local opposition] is a real issue and we need to plan a rational, national location and transmission strategy for renewables, and that won't be universally applauded."
With the Obama's plans for a massive deployment of clean and green energy for the next generations, legislation will have to be enacted on a federal level to give right of ways wand priorities to these programs, or they will be DOA. In fact, Senate Majority Leader Harry Reid has proposed legislation that would give the Federal Energy Regulatory Commission greater authority to site transmission lines across the country.
Some environmental groups are trying to broker solutions independent of government intrusion. The Natural Resources Defense Council is working with Google Earth to map the most prospective sites and corridors for wind, solar and geothermal, taking into account environmental sensitivities. They are also facilitating discussions between utilities, local communities and environmental groups. "It's quicker to lock yourself into a room and say, 'We're going to figure this out,' than it is to just bicker it out endlessly through emails, letters and lawyers," said NRDC spokeswoman Julia Bovey.
Let's hope rational minds prevail so that we are not stuck without clean energy progress for the next decade. Infrastructure programs take time, and unless the federal government steps in, much as it did with the Federal Highway Act of 1956, local landmines and obstacles will continue to pop up along the way. Some will be honest disagreements and some will be manufactured by the far right extremists hoping to derail clean energy programs at any cost.
Let's hope that these obstacles are minor bumps along the road to cleaner energy for all.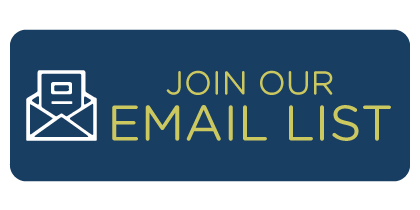 ---
Category: green marketing
Tags: bamboo ad specialties, bamboo ad specialty, bamboo product, bamboo promotional item, Barack Obama, Chamber of Commerce, company name on eco product, Earth Day items, earth day promotions, eco ad speci