How to Get Trade Show Tote Bags for Free-and Have Your Suppliers Gladly Pick Up the Cost
Custom imprinted tote bags are one of the most popular items given out a trade shows today.
After all, who doesn't need an extra bag to carry around literature and samples from a trade show floor.
Imprinted tote bags become walking billboards for your brand—as people carry them around, advertising your business, while also giving implied consent to it.
In fact, a recent study by the Advertising Specialty Institute shows that the average tote bag gets 7,224 impressions during its existence.
At an average cost of under $3 per tote bag, your cost per impression is under .04 cents per impression. That's right—under 4/100 of a penny per impression if you are assuming a $3 tote bag. For a $2 tote, your cost per impression would be .028 cents—or 28/100 of a penny per impression.
Now, imagine if you could get the tote bags for free.
Well, many of our clients have done so—by tapping into their supplier/vendor network for coop funds.
Take a look at the tote bag in the photograph that was handed out at a recent trade show. Trucks.com is obviously the main sponsor—so their logo is largest on all 4 sides.
On the front and back panels are three other sponsors, as well as another supplier on the small gusseted sides – for a total of 5 sponsors—each basically running a small ad on these billboards and paying a portion of the cost for the bags.
Many times the bags can be donated to the association putting on a trade show event to be handed out at registration or handed out at your booth—with the sponsors footing the entire portion of the tote bags.
Usually the money will come from the coop funds for advertising and/or promotion – so money is usually available.
If you are a products or parts distributor, or even a manufacturer's rep, there are usually coop funds available. Most of this money goes unused by manufacturers, so it is encouraged as a form of brand building.
If you are an association, you can sell this ad space as a form of sponsorship.
If you are a manufacturer, perhaps you can partner with similar (but not competing) manufacturers, to help offset a portion of the bags—with each company using the bags for their own needs. This will give all the companies involved better purchasing power and a lower cost per bag- and perhaps lead to cross-selling opportunities.
If you are a retailer, perhaps other non-competing retailers, restaurants and other businesses in your strip center or mall will pitch in to coop the cost of bags.
Either way, your organization is able to offset the price of a custom tote bag—making the final net cost zero—or close to it.
If you have any questions, we would be happy to discuss with you how we can make this work in your specific case.
Just call, Tweet or email us for more information.
Happy promoting!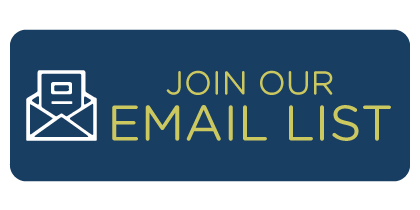 ---
Category: Sales Articles
Tags: custom printed tote bags, eco marketing, ecomarketing, how to get suppliers to pay for tote bags, selling ad specialties on tote bags, trade show bags, trade show tote bags, trade show totes, using co