How to Choose the Right Custom Imprinted Tote Bags For Your Next Trade Show
When it comes to environmentally friendly trade show give-aways, few items give more bang for the buck than imprinted tote bags. Trade show attendees are constantly looking for quality bags to put their catalogs and handouts into, and a heavy-duty tote bag will be used over and over again—long after the trade show has ended. Tote bags are light in weight, fold up easily and they help prevent dozens of plastic bags from ever being needed.
Robert Piller, president of Eco Marketing Solutions, notes, "Imagine the return on investment that a reusable tote bag offers, when you factor in the hundreds of people who will be carrying your billboard sign around a trade show floor promoting your company."
With all the choices of eco-friendly promotional tote bags, how do you choose which is the best tote bag for your budget? Below are the five most popular types of eco-friendly tote bags and information to help you choose the correct tote bag for your needs.
1. Cotton/Canvas Tote Bags: Cotton/canvas tote bags are probably the strongest and most durable of all tote bags. Cotton tote bags come in various weights and offer possibly the best value, as well. For trade shows, choose a cotton tote bag made with a minimum of 6 ounce cloth in order to carry and support substantial weight from catalogs, thus ensuring that the tote bags will actually be used. You can order these in natural color or dyed, depending on the impact of your logo and message. The canvas material is not smooth, so small fonts and detailed logos should be avoided.
2. Organic Cotton Tote Bags (Organic Canvas Tote Bags): Organic cotton tote bags have all the characteristics of regular cotton/canvas tote bags, only they are made from organic cotton rather than natural cotton. Be sure to only choose natural color organic tote bags or you will be defeating the purpose and "organic" message you are promoting. Even with natural dyes available, always choose the neutral or natural fabric color when using organic cotton tote bags. Of the five types of environmentally friendly tote bags, organic cotton bags will usually be the most expensive option, but have the most appeal to the die-hard environmentally-conscious recipient. Because of the cost, organic tote bags are best for high end products or services, such as spas, real estate, salons, etc.
3. Recycled Tote Bags: Tote bags can be made from a variety of recycled materials—including denim, soda bottles and other plastics. The plastics are processed and refined and the appearance has a shiny, smooth finish and tight weave, so your logo and imprint will look crisp. Most recycled tote bags come in dark colors so these are best for a light colored imprint where your message can stand out from a distance.
4. Jute Tote Bags: Jute tote bags have become very fashionable recently. Jute is a long, soft, shiny vegetable fiber that can be spun into coarse, strong threads and the material is often referred to as burlap. Jute tote bags often come in natural color, or can be dyed with Azo-free dyes to ensure that it remains environmentally-friendly. Jute has a loose weave with a coarse surface, so an imprint with larger graphics and fonts often work best with this material. Jute bags tend to be more expensive then cotton so they are better suited for higher end products or services.
5. Polypropylene Tote Bags: Although tote bags made from polypropylene are not natural, they are often considered to be environmentally-friendly because they are extremely durable and can be recycled. This plastic material is ideal for keeping products from getting wet or for packaging products that may "sweat" or that may leak. Polypropylene tote bags have a smooth and shiny finish and are ideal for all types of graphics and colors. In large quantities, polypropylene tote bags can usually offer the lowest cost.
Tote bags are ideal for trade show giveaways. You can have an imprint area the size of a mini billboard that will be carried from place to place – each time promoting your company to an audience. Choosing tote bags will help reduce waste and prevent plastic bags from ending up in landfills. An eco-friendly tote bag will help promote your company in a positive light and is one promotional item that will be appreciated and used immediately.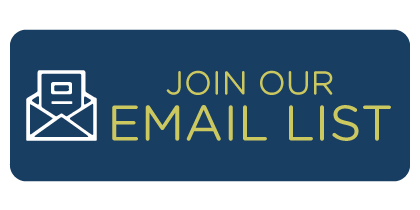 ---
Category: green marketing
Tags: burlap bags, burlap tote bags, burlap totes, eco marketing, Eco Marketing Solutions, eco totes, going green, green, green friendly, green marketing, green promotional products, Green Spot Blog, jute t