Go Green: Put Your Catalog Online
As a green marketer, I have talked about the need to shift away from printed catalogs–at least in the quantities that you have been printing.
Think about the number of catalogs that you throw out at the end of each year — or still have stuck in the corner of your office or warehouse (in case it becomes an eBay classic).
There are a few simple ways to cut your catalog printing and I suggest using a variety of the following steps, as they are not mutually exclusive:
1) Put your catalog on line. We have just uploaded our new catalog with page-flipping technology, so it reads as easily as a print catalog.
Click here to take a look at how we have jumped on this new technology, which is now offered by dozens of companies. A page-flip online catalog is much easier than a PDF file to read. Most will have zoom capabilities and an index, so it resembles the experience of print catalogs.
2) Put your catalog on CD or recycled or bamboo USB Flash Drives: CD catalogs are antiquated (remember those from AOL for 30 day trials)..so I'd make the leap to USB flash drives, if you have the budget. These can have your logo on them, and the drives can be in the form of a pen, key fob, custom shape, recycled materials, etc. These will be keep your logo in front of your client–while having your catalog at your prospect's or client's fingers–literally.
3) Have your catalog accessed through the use of QR codes. Use these scan-ready codes on your business cards, flyers, postcards, promotional products –everywhere. Some people even use their QR codes as their image on LinkedIn and Twitter for maximum reach.
4) Switch from catalogs to sell sheets, flyers, postcards, etc. If you are exhibiting at a trade show, a simple flyer or two can be more effective–and prevent the great dumping of catalogs at the airport or at night when attendees are just too tired to carry their briefcase any longer. For those that are more qualified, a full-print catalog may be acceptable at that time, or the USB flash drive would be best.
Remember, not everybody that stops by your booth is a qualified prospect. Use your catalogs more wisely.
If you use direct mail, a series of postcard mailings can be more effective than one bulk catalog mailing. Those that still need a full print catalog will let you know…but will be few and far between
If your company is going green, show your prospects and your clients that you are doing your best to reduce your carbon footprint. Switch to digital catalogs is a good first step.
Here's to a greener tomorrow, today.
PS Let me know how your reduction in print catalogs has affected your sales and costs...and if the switch was worth it to your company. I'd be interested to hear from you.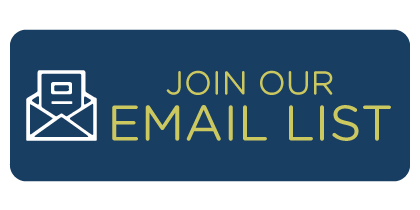 ---
Category: green marketing
Tags: carbon footprint, digital catalogs, ec marketing, eco marketing, Eco Marketing Solutions, ecomarketing, go green, green catalog, green marketing, imprinted flash drives, imprinted usb, making a catlog