Countdown to Your Earth Day Promotion: Marketing To Children
Countdown to Your Earth Day Promotion (Part 3 of 4)
Choosing the Right Gift for Your Earth Day Promotion: Earth Day Items for Children
Last year, we worked with over 2,800 organizations, clubs, businesses and schools in planning their Earth Day promotions.
Some called or emailed us with exact needs. Others just gave us a budget and asked us to figure it out for them. Still others changed their minds so many times that we had to air mail the items to them as they ran the countdown clock down to a day or two before Earth Day.
This year, with some advance planning, hopefully we can help you to choose the right Earth Day item for your promotion.
In the previous article, we discussed some background information to determine your demographic audience, budget parameters and reason for your event.
Now, we can discuss the best Earth Day gifts for your needs and budget when targeting children.
Kids: Under 10 years old
Some of the top selling gift items for this group have been:
1: Coloring Contest Items: This can include soy-based crayons, coloring books about the environment, and even a tote bag made from Kraft paper that can be colored on.
2: Temporary Tattoos: You can use stock recycling themed tattoos that wash off easily, as well as custom designed tattoos.
3: Children's Water Bottles: When it comes to imprinted water bottles, usually a 12-20 ounce bottle will work for children-depending on their age. If plastic, make sure it is made from biodegradable material or recycled plastic. Otherwise, go with stainless steel, which is quite a bit safer than aluminum bottles.
4: Recycled School Supplies: Recycled Pens, Pencils and Markers: Every child needs writing instruments. We already discussed soy-based crayons above. Also keep in mind markers made of biodegradable plastic, pens made from recycled plastic and paper and pencils made from recycled denim, newspaper and money. Kids are fascinated with these. Recycled rulers have also been popular, especially those with the metric scale on one end to go along with the inch scale on the other end.
5: Recycled Children's Toys: Some of the best items we did for our clients last year were flying discs and yo-yos, both made from recycled plastic.
6: Children's Imprinted Clothing: Among the best sellers for children are T-shirts with cute environmental messages and pictures. We have a full time graphic department that has experience designing Earth Day and eco-friendly designs and themes that can enhance your logo and website. Basic white cotton T-shirts are great. Organic cotton is even more eco-friendly, but more expensive, as well.
7: Seeded Products: We have created a full line of seed packets exclusively designed for children and have expanded the line due to its success. Also, bookmarks made with seeded paper have also done extremely well.
Children: 10 and Over
From the list above, only the coloring contest is not applicable.
The only other changes from above would be the sizes of the water bottles and T-Shirts. For this age group, definitely consider imprinted water bottles, but the volume should be expanded to a minimum of 16 ounces up to 32 ounces.
T-shirts are a favorite for this demographic and the more contemporary and bold the design, the more likely that these shirts will be worn over and over again. This group likes bolder graphics, all-over imprints (like you see at retail) and even special inks. Contact our art department for ideas.
Seeded Items:
Seed packets are still popular for this age group. However, this group tends not to be as patient as others and appreciates more instant results. A live tree seedling or sapling that can be placed into the ground in seconds, but provide decades of growth is best suited for children ten and over. These tree seedlings can be placed in a recyclable bag or tube with an imprinted label, for best results.
Seeded gift cards are also a nice item for this demographic, which is actually on the cusp of the green revolution. Any gift card can be printed on paper embedded with flower seeds. Another option is a Plant-a-Tree card printed on this seeded paper that has a unique product PIN code. Once the person goes to a branded website landing page, they enter the PIN number and can get a tree planted in the rainforest and name if for any person of pet of their choice.
Recycled Backpacks: Children are always in need of book bags and backpacks to tote their books around school. These can be from a simple recycled cinch backpack bag to a full recycled backpack/tote bag combination or solar powered backpack.
Recycled Writing Pads and Journals: Another item that kids always need, these should be made from post-recycled paper.
Recycled Decals & Stickers: Kids love to decorate their walls, notebooks, laptops, bikes and just about everything else with stickers and decals. Keep it simple, with bold graphics. Few words. Large text. Be sure to use recycled or FSC-certified or SPI-certified paper stock.
Our next article will discuss Earth Day gift items for Adults.
Let's make Every Day, Earth Day.
To read the balance of the series, click on the following links:
Part 1: Countdown to Your Earth Day Promotion: Determining Your Earth Day Goal
Part 2: Countdown to Your Earth Day Promotion: Determining Your Earth Day Plan of Action
Part 4: Countdown to Your Earth Day Promotion: Marketing to Adults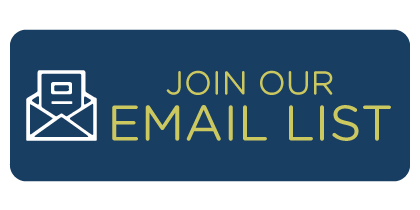 ---
Category: green marketing
Tags: children's imprinted water bottles, Earth Day, Earth Day children, Earth Day ideas, Earth Day items for children, Earth Day items for kids, Earth Day kids, Earth Day temporary tattooss, recycled backp