Countdown to Your Earth Day Promotion: Marketing to Adults
Countdown to Your Earth Day Promotion: Marketing to Adults (Part 4 of 4)
Choosing the Right Gift for Your Earth Day Promotion: Marketing Your Earth Day Promotion to Adults
Earth Day is the one time a year that many adults ever think about the environment. Sad, but true.
Earth Day also provides an opportunity to educate and inspire adults to take action and to instill some useful information that might persuade them to become more energy efficient or to reduce their carbon footprint.
If you are a company that is trying to market a green product, Earth Day is the ultimate opportunity to promote your brand or product or service. In fact, if you have a green product and you are not promoting it heavily during Earth Day, you are missing out on a tremendous marketing opportunity.
Here are my Top 10 selling eco-friendly promotional items that businesses and organizations have used in 2010 to better promote their cause and message:
1: Informational Slide Wheels : These handy eco guides will be used over and over again, keeping your imprint and message in front of your audience for years.
2: Flower Seed Packets: Whether it be butterfly mixes or standard Spring flowers, the large imprint area on the back of a flower seed packet allows you to imprint a miniature billboard of information. Great for lists and environmental tips.
3: Pens and Pencils Made from Recycled Materials: There are imprinted eco writing instruments now made from recycled denim, currency, newspaper, plastic and even tires.
4: Tote Bags: If you are promoting Earth Day at an outdoor event or a trade show, nothing will be as popular as a reusable tote bag—made from recycled materials. The most popular recycled materials are polypropylene, cotton and PET, which are the recycled plastic from soda and water bottles. Large imprint and multiple usage lead the reason for the popularity of promotional tote bags.
5: Reusable Sports & Water Bottles: Anything your organization can do to discourage single use water bottles and coffee cups will help in the reduction of landfill waste. Choose from recycled plastic mugs, cups or tumblers – or such durable reusable bottles as stainless steel, plastic or ceramic. These imprinted cups and mugs are now also available with double walls for insulation.
6: Live Tree Seedlings: Perhaps the most eco-friendly of all Earth Day promotional items, a live tree seedling (or sapling) in an imprinted bag or tube can live for 80-100 years and convert carbon dioxide into pure oxygen, helping to reduce greenhouse gases and improving our environment.
7: Recycled Journals and Writing Pads: Be sure the covers and the paper have been recycled for added benefit. Some of these imprinted eco writing journals even come with a recycled pen—making it perfect for meetings and shopping lists. Another popular trend has been writing pads with recycled sticky pads and sticky flags, for marking pages.
8: Solar-Powered Items: There has been a fast-growing trend to solar powered promotional gifts, including solar powered flashlights, calculators, phone/PDA chargers, watches and more.
9: Recycled Rubber Tire Jar Openers: If you are on a tight budget and looking for quantity, then jar openers made from recycled rubber tires are a must for your Earth Day event. These black jar openers come in many eco-friendly shapes, such as a foot (for carbon footprint messages), CFL light bulb (for light bulb-changing messages) and the recycling arrow and recycling bin for recycling-themed messages. Try a white or green imprint against the black design for optimal impact.
10: Organic Clothing: Be sure your entire team (sales team, employees, volunteers, etc.) is dressed in imprinted organic T-shirts and organic cotton embroidered caps. Say "no" to synthetics – and "yes" to the feel of organic cotton.
Make Earth Day a fun event… and promote your message. The media will be hungry for your messages, so be sure to send them samples of our eco-friendly promotional items, or photos of your team distributing them to your desired audience.
Let's make Every Day, Earth Day.
To read the balance of the series, click on the following links:
Part 1: Countdown to Your Earth Day Promotion: Determining Your Earth Day Goal
Part 2: Countdown to Your Earth Day Promotion: Determining Your Earth Day Plan of Action
Part 3: Countdown to Your Earth Day Promotion: Marketing to Children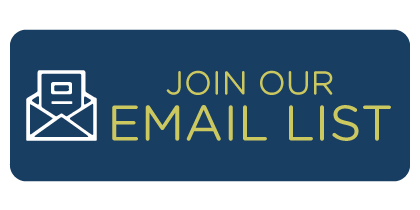 ---
Category: green marketing
Tags: Countdown to Your Earth Day Promotion, Earth Day, earth day marketing, earth day promotions, live tree saplings, live tree seedlings, oorganic shirts, organic clothing, recycled, recycled imprinted pe