Can Direct Mail Survive For Green Marketers?
Five Ideas to Consider to Reduce Your Carbon Footprint While Doing Direct Mail
Austin, Texas: As a marketing person who promotes environmental causes and education and is also aware of our role in corporate social responsibility, can we utilize direct mail in our marketing mix?
I was doing a self-promotion piece for our company when this quandary came up.
We are totally against "junk mail" — which in our definition is any unsolicited mail that has a high probability of ending up in the trash/landfill.
Therefore, we reduced our print catalog to a digital catalog with page-flip technology several years ago, as I had mentioned in a previous blog post. This has saved thousands of trees from being destroyed and prevented countless thousand of catalogs from ending up in a landfill.
Sure, we give out bamboo USB drives to our better clients with this digital catalog burned onto it. But this is too expensive for direct mail.
In the end, after much deliberation, we decided to send out a series of three 4″ x 6.25″ postcards made from recycled paper to our top 2,500 clients, one every three weeks, the first one shown to promote a new website.
We looked at FSC-certified postcards, but decided to use recycled materials, as no new trees had to be destroyed for this marketing effort.
In addition, we are giving away 1,000 live tree seedlings to a non–profit organization for Earth Day, to help offset the carbon footprint of this campaign.
As a green marketer, it is important to consider your entire carbon footprint – but also to understand that we must continue to build our businesses in order to succeed and grow.
Growth and profits should not be dirty words in the green community.
Good stewardship is crucial– and there is a fine balancing act that must be done to on a continuous basis in order to be true to your core values.
Before doing your next marketing campaign, consider its impact on the environment.
Ask yourself the following questions:
1) Can you reduce the size of your print catalog?
2) Are you using recycled or FSC-certified paper?
3) Are you mailing only to a select group of pre-screened customers and prospects — or are you using the shotgun method, where a majority of your pieces will end up unread in the trash?
4) Can you use a postcard mailer instead of a full print catalog? You might even be able to use this postcard to have recipients scan a QR code or go online to request your full catalog.
5) Are you using lumpy mail? Lumpy mail is a direct mail piece that is packaged with a promotional product or sample that makes the package feel like there is something inside of it, which often increases open rates. If so, is the promotional item made from recycled materials and is the packaging recycled and/or easily recyclable?
Don't stop promoting your business. But do consider all alternatives before embarking on your next campaign.
Otherwise, your direct mail pieces will be viewed as poorly as the unused phone books that are tossed on your front door step each year.
Here's to a greener tomorrow, today.
PS Please share with me how you have reduced your direct mail and the impact it has made on your bottom line.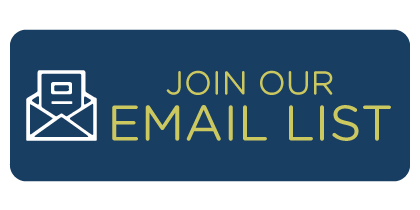 ---
Category: green marketing
Tags: digital catalogs, eco marketing, ecomarketing, green direct mail, green marketing, green marketing campaigns, live tree seedlings, recycled postcards vs. FSC certified postacrds, recycled promotional