6 Ways to Go Green at Trade Shows
Companies of all sizes are mandating that they "go green" and are trying to become a responsible corporate citizens by reducing their carbon footprint. However, as I attend and exhibit at shows throughout the year, I continue to see business missing out on opportunities to practice better green stewardship and improved sustainability.
Thinking green should become an every day thought process for all employees – not just for executives or those in the "environmental/sustainability" department. Green should be encouraged all day, much as safety is practiced at manufacturing plants all day long— at work, at home and in the car.
Here are six simple ways to reduce your carbon footprint at your next trade show.
1) Stop with All Those Print Catalogs
Leave your 16 and 32-page catalogs home. Nobody wants to lug them around the trade show floor and they cost a fortune to ship (to say nothing of the exorbitant drayage charges).
Better, you can make up a double-sided single-page flyer highlighting show specials, new features, your blog, website, etc. Then, for those interested parties, you can drop the requested catalogs in the mail, so they will arrive soon after they return back to their office, not in a 25-pound pile at the bottom of a tote bag. Of course, you can stash a handful of your big catalogs in the back of your booth for those clients that threaten you unless you present them with a full-line catalog.
Another option is to bring digital versions of your catalog—either on CD's or, better yet, on USB flash drives. These can be branded with your logo, and can be made of recycled material—and come in sizes up to 4 MB.
2) Give Away Green Promotional Products
I was at a recycling show a few weeks ago and saw exhibitors giving away rubber light up balls, plastic doodads and the like. I like yo-yos than make whirring noises as much as the next guy, but there are thousands of green-friendly promotional products, or swag that you can choose from that will have a greater impact on your customers and prospects. Practice what you preach…and give away imprinted eco-friendly advertising specialties that are either reusable, recyclable, biodegradable or organic. Functionality, like water bottles and tote bags, are also a plus.
3) Lighten the Load
As mentioned in Rule #1, by reducing the size of your paper handouts, you will drastically cut your freight bill, and reduce energy consumption.
Also, consider lighter trade show displays. I often take pop-up fabric banners and stands at my shows, which weigh under 7 pounds each—as opposed to my old pop-up exhibit that fits inside two rolling cases, which weigh about 35 pounds each. Many of my clients have switched from shipping wooden crates by freight line to shipping just a few boxes by UPS – and have not noticed any decrease in booth traffic, lead generation or sales.
4) Use Green Fabrics and Materials
From the flooring to the fabrics you use to cover the tables and in your banners and backdrops, try to stick with recyclable or recycled materials. Same goes for clothing that your booth personnel wear. Be sure all booth staff wears clothing made of natural materials. There are dozens of eco-friendly clothing options, including organic or regular cotton, bamboo, hemp, recycled cotton and other materials.

5) Car Pool and Share Rooms
When traveling, be sure to insist all personnel car pool or share taxis when traveling to and from the airport, convention centers, meals, etc. Reducing wasted energy consumption helps keep all employees thinking green all the time.
6) Donate Unused Samples and Product
Many booths decorate with flowers or plants that can be donated to a local nursing home and samples can be given away to a local hospital, charity, school or other institution, rather than shipping them back to the home office. Face it, many times the materials never come back in good condition, take too long to sort and put back in the proper location and costs too much to ship back. If you have extra catalogs, give them to your local sales rep, if possible or ship back to the nearest one.
By practicing energy saving steps, you can help to reduce your company's carbon footprint. Here is a link to a carbon footprint calculator. Multiply the savings over the number of shows your organizations attend each year, and you can notice substantial savings.
Here's to a greener tomorrow…today.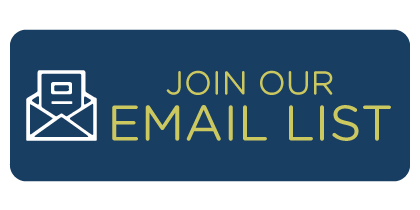 ---
Category: green marketing
Tags: advertising items, advertising specialties, award programs, awards, bamboo ad specialties, bamboo ad specialty, bamboo product, bamboo promotional item, being green at trade shows, business gifts, cal