4 Tips for Choosing the Right Tote Bag for Your Next Trade Show
Austin, Texas One of the most popular promotional items for trade shows is the imprinted shopping bags.
Shopping bags with your logo can be seen by attendees for the entire length of the show, serving as a mini-billboard for your company — promoting your brand and your booth number.
Using a reusable branded tote bag also gives you a excellent return on your investment, as industry statistics state that the average shopping tote is viewed over 12,000 times during its lifetime — and that doesn't even count the thousands of impressions it will make at a trade show.
That same study shows that "at an average cost of $3.00, a tote bag imprinted with a logo and message on it will be viewed 12,000+ times in a year –making the cost per impression (CPI) only $.00025, which is about one fifteenth the cost of an average city billboard ($.003), and 1/28th the cost of an average cable TV commercial ($.007) and the 1/76th cost of an average half-page black-and-white newspaper ad ($.019)."
OK, so you are convinced to use a tote bag at your next trade show or convention. How do you choose the correct one for your convention or trade show?
I have previously written about the type of materials and fabrics to consider when choosing your convention tote.
Once you consider the options, here are three tips when choosing your next imprinted tote bags.
1) Bigger is Better: There will most likely be other booths handing out tote bags at the show. This is not a bad thing. It shows the value of the bags– and many of those bags will be reused down the road.
However, the key is that YOUR bag is the one that gets seen– so choose a larger, more heavy-duty tote bag– and one with a removable plastic bottom for more strength.
As people collect and fill their smaller bags, they will want to consolidate their bags and collateral material into one larger bag– your bag.
Here are some examples of jumbo shopping bags to choose from in all price ranges and styles.
2) Brighter is Better: The bags that stand out the most tend to be the brightest color bags. This would include neon or lime green, bright orange, red and royal blue. Now, many companies get hung up on their corporate colors and image…and although that is very important when maintaining branding guidelines and image standards, a one color logo on a bright colored bag will achieve maximum impact.
3) For Text, Less is More: I have had clients trying to reproduce their entire mission statement or business card on their tote bags. Big mistake.
View your shopping bags as a billboard.
Larger fonts.
Bigger graphics.
High contrast imprint color(s).
15 point font or larger.
A good rule of thumb is that your text should be able to be read from about 5-6 feet away for maximum effectiveness.
4) Plan in advance: Not a week goes by when we are not getting a call from a frantic trade show exhibitor asking if we can rush out a tote bag order- and FedEx it to their hotel. Sure. We can do that.
But with advance planning, you can get better results with less stress…and save money on the freight.
If you have multiple conventions and trade shows planned for the year, then order sufficient quantity for all shows at one time to get the best quantity discount pricing.
Your >promotional products distributor should be able to get you quantity breaks by combining your orders – and even pre-printing, warehousing and then drop shipping your tote bags to your events on an as-needed basis.
Also, if you plan in advance, you might be able to import a hopping bag and save even more money. This usually requires a minimum of 5,000 bags and 3-4 months lead time- but the savings can be substantial.
Another benefit of planning your bags in advance is it allows you to consider co-op advertising to reduce your total cash outlays. I had written this blog post on how to get your suppliers and vendors to pick up the cost of your tote bags.
Using co-op allowance dollars by printing multiple logos from your suppliers can reduce your cash outlays to practically zero – and sometime zero if you plan in advance. Many of your vendors will rebate you a percentage of your advertising expenses for using their coop funds – and they are all too happy to pay it. In fact, most companies never utilize their full co-op fund allowance each year — which is leaving free money on the table. Talk to your major vendors and suppliers to see how to apply for these funds.
Follow these four simple rules and you can increase the chances for success at your next trade show or convention.
Happy Promoting.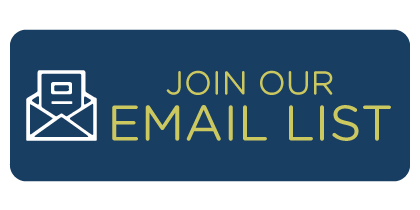 ---
Category: Sales Articles
Tags: bags for conventions, bags for trade shows, choosing the right tote bag, coop dollars for tote bags, Eco Marketing Solutions, how to order tote bags, ordering tote bags, promotional products distribut